Product Description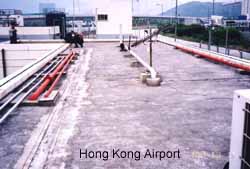 Heat Insultation Paint is a liquid ceramic coating together with a proprietary formulation forming an excelle coating for heat insulation purpose. It is used for all interior and exterior vertical surfaces, roofing surfaces, HVAC equipment and ductwork, as well as other miscellaneous applications such as planters or conditions where colour retention is considered important.

The most common usage for this specialized coating is used as a year round insulating coating, Heat Insultation Paint has been shown to produce energy savings of over 40%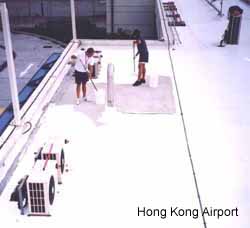 Limitation
Heat Insultation Paint is not designed and intended to be used on horizontal surfaces under heavy traffic. Walking traffic is allowed with no abrasion action on the surface with hard materials.
Different substrates bear different properties. Therefore, the treating substrate must be properly prepared and approved by the applicator.
Composition and Materials
Heat Insultation Paint is a non-toxic, water-based vinyl acrylic coating emitting a very mild odor and complying with the strictest Federal, States and local VOC regulations.
Protective Coverings
Cementitious Materials:(concrete, masonry, plaster, gypsum board)
Ferrous Metals
Galvanized Surface
Aluminum

Welcome to download catalog...

© Formula Construction Ltd 1998-2012 All rights reserved